Press Release
Lindal Group to launch 2 new products at FEA
HAMBURG, Germany – September  20, 2018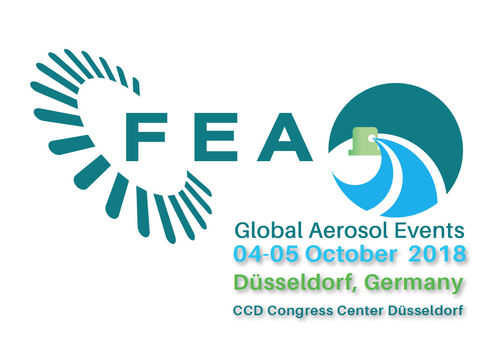 Aerosol dispensing technology experts, Lindal Group have announced the launch of two major products at this year's FEA Global Aerosol Event 2018 in Dusseldorf on 4th and 5th October. 
The two-day exhibition, which features some of the world's leading aerosol professionals, as well as the latest technological developments, policies and regulations will also serve as a platform for Lindal to present its new nasal actuator, Cyrano, and its two-part insert for improved spray performance, known as Enhanced Mist Technology (EMT).
Group Product Marketing Manager, Kashif Choudhry said: "We have been eager to reveal these two products to new and existing customers and the FEA is the perfect setting.
"This year, not only do we have the Cyrano and the EMT to unveil but we also have a special treat in store for all visitors to our stand. It's under wraps at the moment, but we don't think visitors will be disappointed."
Already shortlisted for an FEA award, the Cyrano is an innovative nasal actuator, combining new design, functionality and aesthetics for a wider audience. The actuator addresses the need for a more gentle application of nasal solutions for end-users than existing products offer. It also provides improved hygiene and user-experience, as well as opening up new marketing opportunities for brand owners.
EMT is also featuring at the show. Designed for use with compressed air and with regular 1 inch valves or Bag on Valve systems, Lindal's new nozzle technology is designed for low viscosity water-based products, such as water and skin care solutions, it produces a quiet and gentle mist which dries quickly. A versatile product, EMT offers improved spray reproducibility and enables the reduction and even elimination of Volatile Organic Compounds (VOCs).
Kashif added: "Lindal has two very different products being showcased at FEA this year, each with its own set of new benefits. This reflects both the diversity of products we offer and our commitment to continual research and innovation in the aerosol market."
Alongside the Cyrano and EMT, Lindal is previewing the Smart Dispenser at the FEA, a new foam dispenser produced by Lindal exclusively for specialty chemical leader, Dow Chemical. Designed for the home improvement market and considered a 'world first', the easy-to-use dispenser automatically prevents foam drips and seals without additional input from the user.
Kashif said about the Smart Dispenser: "Although other polyurethane foam dispensers have attempted to address the issues of reusability and ease of use in a low cost disposable format, a comprehensive and successful solution has been lacking, until now."
Visit stand number 8 to see Lindal's exciting FEA exhibition and all of its new products.
LINDAL Group
LINDAL Group is a worldwide leader in the design, manufacture and sale of valves, actuators and spray caps used in aerosol products. The Hamburg, Germany-based company has more than 50 years of experience with innovative dispensing solutions for the cosmetics, household, pharmaceuticals, food and technical industries.
The LINDAL Group is represented by subsidiaries and licensees in more than 15 countries throughout Europe, Asia and The Americas. The company is renowned for its innovative designs, which deliver optimal functionality and return on investment. As a result, LINDAL packaging solutions are the choice of the world's most prestigious and trusted brands.
For further information, please contact: [email protected].